Now a Disney+ TV Show!
What is the The Mysterious Benedict Society series about?
Coming from American author Trenton Lee Stewart, the The Mysterious Benedict Society series is a children book series.
The story is about the adventures of four young children, Reynie Muldoon, George "Sticky" Washington, Kate Wetherall, and Constance Contraire, who are each gifted in different areas. But they have one thing in common: they are either orphans or unwanted by their parents. The strange Nicholas Benedict recruit them to accomplish missions only children can do.
The Mysterious Benedict Society Books in Order: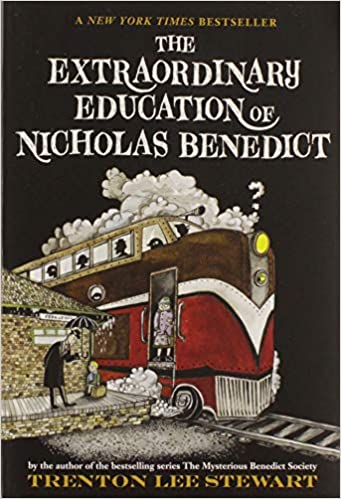 The Extraordinary Education of Nicholas Benedict– A Prequel book originally published before book 4. Nine-year-old Nicholas Benedict has more problems than most children his age. Not only is he an orphan with an unfortunate nose, but he also has narcolepsy, a condition that gives him terrible nightmares and makes him fall asleep at the worst possible moments. Now he's being sent to a new orphanage, where he will encounter vicious bullies, selfish adults, strange circumstances — and a mystery that could change his life forever. Luckily, he has one important thing in his favor: He's a genius.
---
Companion book
Mr. Benedict's Book of Perplexing Puzzles, Elusive Enigmas, and Curious Conundrums – With full-color artwork throughout, this companion features ingenious new puzzles, riddles, and brainteasers compiled by Mr. Benedict himself, with the help of Reynie, Kate, Sticky, Constance, and other Society associates. Think you have what it takes to join the Mysterious Benedict Society? Open this book and find out!