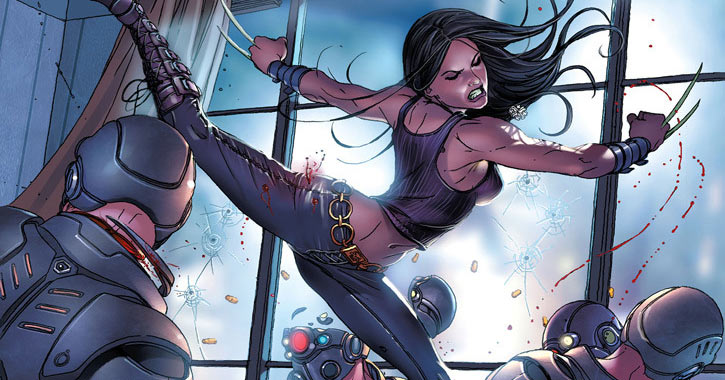 After watching the trailer for the next Wolverine movie, it seems clear to me that X-23 is gonna be big in a few months and some people will certainly want to know more about this mini-wolvy. Why wait for the movie? Let's start now! Even if this is a relatively new character in the X-Men timeline, X-23 already got a bit of history under her belt.
Who is X-23 a.k.a. Laura Kinney?
The short answer is that X-23 is a sort of clone of Wolverine. The Facility is an organization who attempted to recreate Weapon X and failed. The geneticist Sarah Kinney thought that cloning was the way to go, but the genome recovered from Wolverine was too damaged. Sarah decided to alter the DNA against the Facility orders and Laura was born. She was trained to kill Wolverine, but when she got the opportunity, she joined the X-Men. Wolverine became a father figure to her and, now, she is his legacy.
Read More »X-23 Reading Order: Where to start with the new Wolverine?