Robert Dugoni Books in Order (David Sloane, Tracy Crosswhite, Charles Jenkins)
Disclaimer: As an Amazon Associate, we earn from qualifying purchases. Thanks!
All of Robert Dugoni's Books in Order!
Who is Robert Dugoni?
Robert Dugoni is an American writer of crime fiction. After Stanford University where he studied writing, he went on a career as a lawyer.
After thirteen years of practicing law, he went back to his first passion, writing.
He began with a legal thriller series involving lawyer David Sloane, then created the Tracy Crosswhite Series about a teacher who became a detective after the murder of her sister.
Now, he also wrote the Charles Jenkins spy series and continues to publish standalone thrillers.
How to read Robert Dugoni's Books in Order?
The David Sloane Series
The Jury Master (2006) – In a courtroom, David Sloane can grab a jury and make it dance. He can read jurors' expressions, feel their emotions, know their thoughts. With this remarkable ability, Sloane gets juries to believe the unbelievable, excuse the inexcusable, and return the most astonishing verdicts. The only barrier to Sloane's professional success is his conscience — until he gets a call from a man later found dead, and his life rockets out of control.
Wrongful Death (2009) – Just minutes after winning a $1.6 million wrongful-death verdict, attorney David Sloane confronts the one case that threatens to blemish his unbeaten record in the courtroom. Beverly Ford wants Sloane to sue the United States government and military in the mysterious death of her husband, James, a national guardsman killed in Iraq. While a decades-old military doctrine might make Ford's case impossible to win, Sloane, a former soldier himself, is compelled to find justice for the widow and her four children in what is certain to become the biggest challenge of his career.
Bodily Harm (2010) – It's a big win for David Sloane and his new partner, Tom Pendergrass, in a malpractice case centered on the death of a young child. But on the heels of this seeming victory, an unlikely character-toy designer Kyle Horgan- comes forward to tell Sloane that he's gotten it all wrong: Horgan's the one who's truly responsible for the little boy's death and possibly others-not the pediatrician Sloane has just proven guilty.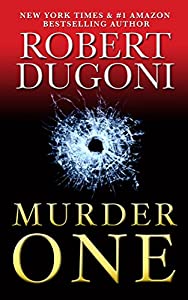 Murder One (2011) – David Sloane returns to Seattle after some much-needed healing time in Mexico. At a black-tie benefit, he reconnects with Barclay Reid, an attorney he went head-to-head with years earlier in the most important case of his career. Like Sloane, Barclay has problems beyond the courtroom, having recently lost her daughter to a drug overdose. When Barclay is accused of murdering a Russian drug dealer, Sloane is her only defender. In his first criminal case, Sloane must juggle intensifying media attention and mounting danger, all while diving deep into the past of the mysterious and complicated woman he loves.
The Conviction (2012) – As David Sloane continues to piece his life back together, he also struggles to handle his difficult teenage son, Jake. Jake's bad behavior escalates and his relationship with Sloane is pushed to the brink. When Sloane's old friend, Detective Tom Molia, recruits Sloane and Jake to join him and his son on a camping trip, Sloane sees the trip as an opportunity to repair their broken father/son bond. But the trip takes a distressing turn when the boys are arrested for vandalism in the middle of the night and the local judge, Earl Boykin, hastily sentences them to the "Fresh Start" detention program in the middle of the wilderness. Jake soon realizes the facility has little interest in rehabilitating wayward youths, beginning what will prove to be a grueling ordeal.
The Tracy Crosswhite Series
Defined by the murder of her sister Sarah, Tracy Crosswhite used to be a high school science teacher but decided to join the force after her personal tragedy ignited in her a passion for justice. For more information, take a look at our Tracy Crosswhite Reading Order.
The Academy (prequel novel, 2014)
Third Watch (prequel novel, 2015)
My Sister's Grave (2014)
Her Final Breath (2015)
In the Clearing (2016)
The Trapped Girl (2017)
Close to Home (2017)
A Steep Price (2018)
A Cold Trail (2020)
In Her Tracks (2021)
The Last Line (2021, short story)
What She Found (2022)
The Charles Jenkins Series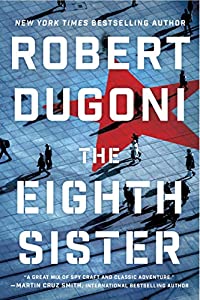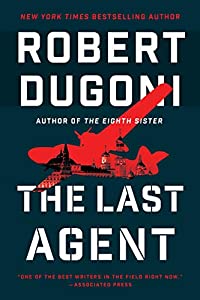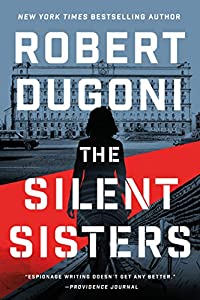 The Eighth Sister (2019) – Former CIA case officer Charles Jenkins is a man at a crossroads: in his early sixties, he has a family, a new baby on the way, and a security consulting business on the brink of bankruptcy. Then his former bureau chief shows up at his house with a risky new assignment: travel undercover to Moscow and locate a Russian agent believed to be killing members of a clandestine US spy cell known as the seven sisters. Desperate for money, Jenkins agrees to the mission and heads to the Russian capital. But when he finds the mastermind agent behind the assassinations-the so-called eighth sister-she is not who or what he was led to believe. Then again, neither is anyone else in this deadly game of cat and mouse.
The Last Agent (2020) – Charles Jenkins learns of a woman isolated in Moscow's notorious Lefortovo Prison. If it's Paulina Ponomayova, the agent who sacrificed her life to save his, he can't leave her behind. But there's no guarantee it's her. Or proof Paulina is still alive. To find out, Jenkins must return to Russia. Next move: blackmail Viktor Federov, a former Russian officer with his own ax to grind, into helping him infiltrate Lefortovo. The enemy who once pursued Jenkins across three continents is now the only man Jenkins can trust.
The Silent Sisters (2022) – After a harrowing escape from Russian agents on his last mission, Charles Jenkins thinks he's finally done with the spy game. But then the final two of the seven sisters-American assets who have been deep undercover in Russia for decades-cut off all communication with their handlers. Are they in hiding after detecting surveillance? Or have they turned and become double agents? It's Jenkins's duty to find out, but he's been added to a Russian kill list. It will require all of Jenkins's knowledge of spycraft-and an array of disguises-to return to the country undetected.
Other Novels by Robert Dugoni
Damage Control (2007) – Trouble comes in threes, beginning when Dana's brother is murdered apparently during an attempted burglary. As she seeks the truth Dana must cope with a diagnosis of breast cancer & a cheating husband, and as she begins to make progress in her investigation people connected to her brother's death begin to turn up dead themselves.
Hotel Angeline (2011) – Thirty-six of the most interesting writers in the Pacific Northwest came together for a week-long marathon of writing live on stage. The result? Hotel Angeline, a truly inventive novel that surprises at every turn of the page. Something is amiss at the Hotel Angeline, a rickety former mortuary perched atop Capitol Hill in rain-soaked Seattle. Fourteen-year-old Alexis Austin is fixing the plumbing, the tea, and all the problems of the world, it seems, in her landlady mother's absence.
The 7th Canon (2016) – In San Francisco's seamy Tenderloin district, a teenage street hustler has been murdered in a shelter for boys. And the dedicated priest who runs the struggling home stands accused. But despite damning evidence that he's a killer-and worse-Father Thomas Martin stands by his innocence. And attorney Peter Donley stands with him.
The Extraordinary Life of Sam Hell (2018) – Sam Hill always saw the world through different eyes. Born with red pupils, he was called "Devil Boy" or Sam "Hell" by his classmates; "God's will" is what his mother called his ocular albinism. Her words were of little comfort, but Sam persevered, buoyed by his mother's devout faith, his father's practical wisdom, and his two other misfit friends. Sam believed it was God who sent Ernie Cantwell, the only African American kid in his class, to be the friend he so desperately needed. And that it was God's idea for Mickie Kennedy to storm into Our Lady of Mercy like a tornado, uprooting every rule Sam had been taught about boys and girls. Forty years later, Sam, a small-town eye doctor, is no longer certain anything was by design-especially not the tragedy that caused him to turn his back on his friends, his hometown, and the life he'd always known.
The World Played Chess (2021) – In 1979, Vincent Bianco has just graduated high school. His only desire: collect a little beer money and enjoy his final summer before college. So he lands a job as a laborer on a construction crew. Working alongside two Vietnam vets, one suffering from PTSD, Vincent gets the education of a lifetime. Now forty years later, with his own son leaving for college, the lessons of that summer-Vincent's last taste of innocence and first taste of real life-dramatically unfold in a novel about breaking away, shaping a life, and seeking one's own destiny.
Her Deadly Game (2023) – Keera Duggan was building a solid reputation as a Seattle prosecutor, until her romantic relationship with a senior colleague ended badly. For the competitive former chess prodigy, returning to her family's failing criminal defense law firm to work for her father is the best shot she has. With the right moves, she hopes to restore the family's reputation, her relationship with her father, and her career.
If you like our article about the Robert Dugoni's series in order, don't forget to bookmark it!