Affiliate disclosure: As an Amazon Associate, we may earn commissions from qualifying purchases from Amazon.
All of the Elly Griffiths' Books!
Who is Elly Griffiths?
Elly Griffiths is the pen name of Domenica de Rosa, born on 17 August 1963, in London, a British crime novelist. Before, she worked in a library, for a magazine, and then as a publicity assistant and Editorial Director for children's books at HarperCollins.
She began writing about Italy, families, and identity, before being inspired by her husband, who gave up a city job to train as an archaeologist, and her aunt, who lives on the Norfolk coast and filled her niece's head with the myths and legends of that area.
She wrote the first Ruth Galloway and became Elly Griffiths. She won the 2020 Edgar Allan Poe Award for best novel for The Stranger Diaries.
Elly Griffiths Books in Order:
I. Ruth Galloway series in order

Forensic archeologist Dr. Ruth Galloway is in her late thirties. She lives happily alone with her two cats in a bleak, remote area near Norfolk, when she is called by Detective Chief Inspector Nelson to help in an investigation. After that they regularly work together, digging bones and arresting murderers.
For more details, go to the Ruth Galloway reading order.

II. Stephens and Mephisto Mystery series in order

Set in post-war atmospheric Brighton, the book series follows Detective Inspector Edgar Stephens and the magician Max Mephisto, who served together in World War II. They served together in a shadowy unit called the Magic Men, a special ops troop that used stage tricks to confound the enemy. Now they work together to solve mysteries.
For more details, go to The Stephens & Mephisto novels/Brighton Mysteries reading order.
---
III. Harbinder Kaur series in order

The Stranger Diaries – Clare Cassidy is no stranger to murder. A high school teacher specializing in the Gothic writer R. M. Holland, she even teaches a course on him. But when one of Clare's colleagues is found dead, with a line from Holland's iconic story "The Stranger" left by her body, Clare is horrified to see her life collide with her favorite literature and the police suspect the killer is someone Clare knows.
The Postscript Murders – The death of a ninety-year-old woman with a heart condition should absolutely not be suspicious. DS Harbinder Kaur certainly sees nothing to concern her in carer Natalka's account of Peggy Smith's death. But when Natalka reveals that Peggy lied about her heart condition and that she had been sure someone was following her… And that Peggy Smith had been a 'murder consultant' who plotted deaths for authors, and knew more about murder than anyone has any right to… Well then DS Harbinder Kaur thinks that maybe there is no such thing as an unsuspicious death after all.
Bleeding Heart Yard – DS Caitlin Fitzgerald has a secret – but it's one she's deleted from her memory. In the 1990s when she was at school, she and her friends killed a fellow pupil. Thirty years later, Caitlin is happily married and loves her job as a police officer. One day, her husband persuades her to go to a school reunion and another ex-pupil, Garfield Rice, is found dead, supposedly from a drug overdose. As Garfield was an eminent Labour MP and the investigation is high profile, it's headed by Caitlin's new boss, DI Harbinder Kaur. The trouble is, Caitlin can't shake the feeling that one of her old friends has killed again.
---
IV. A Girl Called Justice series in order (Children's book)
A Girl Called Justice – Missing maids, suspicious teachers and a snowstorm to die for… For a fearless girl called Justice Jones, super-smart super-sleuth, it's just the start of a spine-tingling first term at Highbury House Boarding School for the Daughters of Gentlefolk.
The Smugglers' Secret – When Justice returns for spring term at Highbury House, it's not long before murder is back on her mind. Assigned to look after the elderly Mr Arthur in Smugglers' Lodge on the other side of the marshes from school, Justice is initially dismayed. But dismay quickly gives way to intrigue as she finds herself drawn to Mr Arthur and his stories of piloting in the First World War – and especially when Dorothy, who lives nearby, tells her that the lodge is haunted.
A Ghost in the Garden – Justice and her friends are third years now and there's an intriguing new girl in Barnowls. Letitia has never been to school before and doesn't care for the rules – and the teachers don't seem to mind! She decides that Justice is her particular friend, much to Stella and Dorothy's distress. But Letitia just isn't the kind of girl you say no to.
The Spy at the Window – It's 1939 and war has broken out. Everything has changed at Highbury House school. The pupils have to help cook, clean and wash up, for a start! Then a boys' school is evacuated to Highbury House, and the girls have to share the building. Justice and her friends are delighted that there are still mysteries to solve, however. Like: why can they hear voices coming from an empty room? And how can there be a face at the window two storeys up?
---
IV. Under the name

Domenica De Rosa
The Eternal City – Gaby, the youngest of the de Angelis sisters, always secretly knew she was her father Enzo's favourite; so when Enzo dies on the day her own daughter is born, her life is turned upside down. In the emotional aftermath of the funeral, it emerges that her father has asked that his ashes be taken back his native city, Rome. As the family journeys to Rome to say a final goodbye to Enzo, emotions run high; but none higher than Gaby's, as she comes face to face with the man she once thought she would marry, and is forced to question everything of which, until now, she was so sure.
One Summer in Tuscany – Patricia Wilson's carefully composed ads for the writers' retreat she runs at her thirteenth-century Italian castle promise so much. But while the splendour of their surroundings and chef Aldo's melanzane never fail to wow the guests, huge maintenance bills and bad news from the bank threaten to close Patricia down. It's make or break time for the Castello.
The Italian Quarter (aka Return to the Italian Quarter) – Sophie is only a quarter Italian. But that quarter is her charismatic grandfather Cesare, and he has instilled in her a great love of her Italian heritage. So when a journalist starts to investigate Cesare's war record, Sophie reluctantly questions just how proud she should really be. She embarks upon a journey into the past which takes her from nineteenth-century Naples to London's Italian quarter and one of the war's forgotten tragedies. And along the way she also learns something very important about herself…
The Secret of Villa Serena – Emily Robertson looks like the woman who has it all: the lovingly restored Tuscan farmhouse, the three beautiful children, the successful, attentive husband. But when her husband dumps her by text message, she has to face up to some stark home truths. How will Emily cope, stranded in the countryside with no man, no money, dodgy phrasebook Italian and a psychotic cleaner? But soon Emily finds herself being drawn into the village of Monte Albano, and discovering a more genuine Italy, darker and more intriguing than she had ever imagined. She and her children are outsiders no more – and if she can get over a slightly embarrassing obsession with her youthful first love, an attractive stranger might be about to show her the time of her life…
---
Non Fiction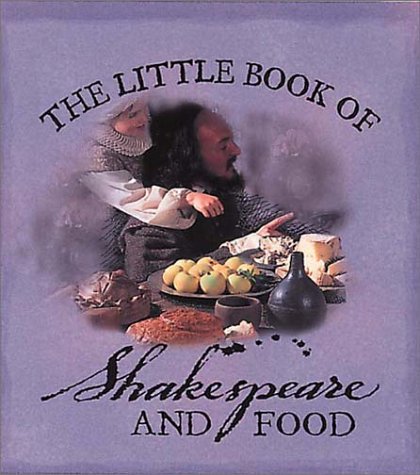 If you like our article about reading Elly Griffiths Books in Order, you may also want to see our Flavia de Luce reading order, or our guide to Deborah Crombie's Kincaid and James series.