Last Updated 2 months ago.In the world of crime fiction, what's better than a psychologist to be the main protagonist of psychological thrillers?
Who Alex Delaware is?
Written by American psychologist and author Jonathan Kellerman, the Alex Delaware series is about a child psychologist who consults for the police.
Alex Delaware mostly assists LAPD homicide detective Milo Sturgis in in his investigations, but he also cares for his patients whom he sometime reconnects with when they are adults… and dead.
Alex Delaware Books in Order:
Night Moves – If ever Alex Delaware's insight is needed, it's at the scene of a murder as baffling as it is brutal. There's no spilled blood, no evidence of a struggle, and, thanks to the victim's missing face and hands, no immediate means of identification. And no telling why the disfigured corpse of a stranger has appeared in an upscale L.A. family's home.
The Wedding Guest – Summoned to a run-down former strip joint, Alex Delaware and Milo Sturgis find themselves crashing a wild Saints and Sinners–themed wedding reception. But they're not the only uninvited guests. A horrified bridesmaid has discovered the body of a young woman, dressed to impress in pricey haute couture and accessorized with a grisly red slash around her neck.
The Museum of Desire – LAPD Lieutenant Milo Sturgis has solved a lot of murder cases. On many of them—the ones he calls "different"—he taps the brain of brilliant psychologist Dr. Alex Delaware. But neither Alex nor Milo are prepared for what they find on an early morning call to a deserted mansion in Bel Air. This one's beyond different. This is predation, premeditation, and cruelty on a whole new level.
Serpentine –

Milo Sturgis's independence has been compromised as never before, as the department pressures him to cater to the demands of a mogul: a hard-to-fathom, megarich young woman who is obsessed with reopening the coldest of cases—the decades-old death of the mother she never knew.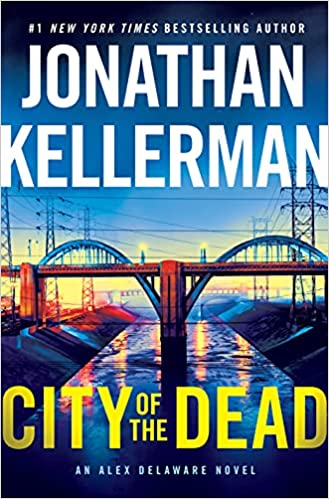 City of the Dead – Los Angeles is a city of sunlight, celebrity, and possibility. The L.A. often experienced by Homicide Lt. Detective Milo Sturgis and psychologist Alex Delaware, is a city of the dead. Early one morning, the two of them find themselves in a neighborhood of pretty houses, pretty cars, and pretty people. The scene they encounter is anything but. A naked young man lies dead in the street, the apparent victim of a collision with a moving van hurtling through suburbia in the darkness. But any thoughts of accidental death vanish when a blood trail leads to a nearby home.