Alex Delaware Books in Order
Disclaimer: As an Amazon Associate, we earn from qualifying purchases. Thanks!
In the world of crime fiction, what's better than a psychologist being the main protagonist of psychological thrillers?
What is the Alex Delaware series about?
Written by American psychologist and author Jonathan Kellerman, the Alex Delaware series is about a child psychologist who works as a consultant to the Los Angeles Police Department.
Delaware is often called upon to help solve complex and challenging cases, and his expertise and insights often prove invaluable in helping to solve crimes and bring perpetrators to justice.
Alex Delaware is aided by his friend and colleague, homicide detective Milo Sturgis. They work together to solve cases ranging from simple murders to more complex and mysterious crimes.
The series is known for its intricate plots, well-developed characters, and psychological depth, and it has been widely popular with readers and critics alike.
How to read the Alex Delaware Books in Order?
Every book in the Alex Delaware series works as a standalone story, but the lives of the different characters evolve from one novel to the other.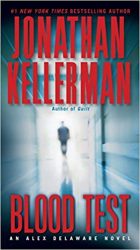 When the Bough Breaks – Dr. Morton Hander practiced a strange brand of psychiatry. Among his specialties were fraud, extortion, and sexual manipulation. Hander paid for his sins when he was brutally murdered. The police have no leads, but they do have one possible witness: seven-year-old Melody Quinn. It's psychologist Dr. Alex Delaware's job to try to unlock the terrible secret buried in Melody's memory.
Blood Test – Five-year-old Woody Swope is ill, but his parents refuse to agree to the one treatment that could save him. Dr. Alex Delaware sets out to convince Mr. and Mrs. Swope-only to find that the parents have left the hospital and taken their son with them. Now Alex and his friend, homicide detective Milo Sturgis, have no choice but to push the law to the breaking point.
Over the Edge – Alex Delaware rushes to Jamey Cadmus, the patient he had failed five years before-and who now calls with a bizarre cry for help. But by the time Alex reaches Canyon Oaks Psychiatric Hospital, Jamey is gone, surfacing a day later in the hands of the police, who believe Jamey is the infamous Lavender Slasher, a psychotic serial killer.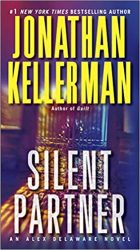 Silent Partner – At a party for a controversial sex therapist, Alex Delaware encounters a face from his own past-Sharon Ransom, an alluring lover who left him abruptly more than a decade earlier. The next day she is dead, an apparent suicide. Driven by guilt and sadness, Alex plunges into the maze of Sharon's life.
Time Bomb – By the time Dr. Alex Delaware reached the school the damage was done: A sniper had opened fire on a crowded playground, but was gunned down before any children were hurt. Intrigued by a request from the sniper's father to conduct a "psychological autopsy" of his child, Alex begins to uncover a strange pattern-it is a trail of blood.
Private Eyes – The voice belongs to a woman, but Dr. Alex Delaware remembers a little girl. It is eleven years since seven-year-old Melissa Dickinson was in therapy with Alex Delaware. Now the young heiress is desperately calling for the psychologist's help once more. Only this time it looks like Melissa's deepest childhood nightmare is really coming true.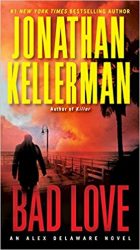 Devil's Waltz – The parents of Twenty-one-month-old Cassie Jones rush her to the emergency room night after night with symptoms no doctor can explain. Cassie's parents seem genuinely concerned. Her favorite nurse is a model of devotion. When Dr. Alex Delaware is called in to investigate, instinct tells him that one of them could be a monster.
Bad Love – It came in a plain brown wrapper, no return address-an audiocassette recording of a horrifying, soul-lacerating scream, followed by the sound of a childlike voice chanting: "Bad love. Bad love. Don't give me the bad love." For Alex Delaware the tape is the first intimation that he is about to enter a living nightmare.
Self-Defense – Dr. Alex Delaware doesn't see many private patients anymore, but the young woman called Lucy is an exception. So is her dream. Lucy Lowell, a juror at the agonizing trial of a serial killer, survived the trauma only to be tormented by a recurring nightmare. Now Lucy's dream is starting to disrupt her waking life, and Alex is concerned.
The Web – Dr. Woodrow Wilson Moreland, a revered scientist and philanthropist on the tiny Pacific island of Aruk, has invited Alex Delaware to his home to help him organize his papers for publication. Quickly, secretive houseguests, frightening nocturnal visitors, and the elusive Dr. Moreland himself dim the pleasures of deep blue water and white sand.
The Clinic – Professor Hope Devane's male-bashing pop-psych bestseller created a storm of controversy on the talk-show circuit. Now she is dead, brutally slashed on a quiet street in one of L.A.'s safest neighborhoods. The LAPD's investigation has gone cold, and Milo Sturgis turns to his friend Dr. Alex Delaware for a psychological profile of the victim.
Survival of the Fittest – The daughter of a diplomat disappears on a school field trip. Her father denies the possibility of a political motive. There are no signs of struggle and no evidence of sexual assault, leaving psychologist Alex Delaware and his friend LAPD homicide detective Milo Sturgis to pose the essential question: Why?
Monster – A marginal actor is found dead in a car trunk, sawn in half. Months later, a psychologist at a hospital for the criminally insane is discovered murdered and mutilated in a tantalizingly similar way. When reports of an inmate's incoherent ramblings begin to make frightening sense as predictions of yet more slayings, Alex Delaware and Sturgis are drawn into a web of family secrets, vengeance, and manipulation.
Dr. Death – Someone has murdered euthanasia champion Dr. Eldon Mate-a self-styled Dr. Death responsible for scores of assisted suicides. In a burst of bloody irony, the killer chooses to dispatch the doctor in the back of Mate's own suicide van. The case is assigned to Milo Sturgis, who turns, once again, to his friend Dr. Alex Delaware.
Flesh and Blood – Lauren Teague is a defiant, borderline-delinquent teenager when her parents bring her to Alex Delaware's office. But for all Alex's skill and effort, Lauren resists. Reluctantly, the psychologist chalks Lauren up as one of the inevitable failures. But years later, when Lauren's brutalized corpse is found dumped in an alley, Alex disregards the advice of Milo in order to pursue Lauren's murderer.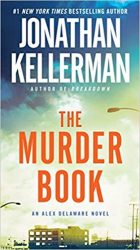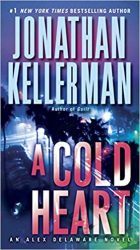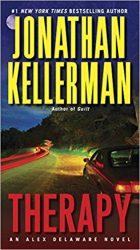 The Murder Book – Alex Delaware has received an anonymous package in the mail, an album filled with crime-scene photos. When Milo Sturgis views the compendium of death, he is immediately shaken by one of the images. The murder was one of Milo's first cases as a rookie homicide cop. Now, two decades later, someone has chosen to stir up the past.
A Cold Heart – Milo Sturgis summons his friend Alex Delaware to a trendy gallery where a promising young artist has been brutally garroted on the night of her first major showing. The details of the murder scene immediately suggest to Alex not an impulsive crime of passion but the meticulous and taunting modus operandi of a serial killer.
Therapy – On a lonely lovers' lane in the hills of Los Angeles, a young couple lies murdered in a car. Each victim bears a single gunshot wound to the head. Though the female remains unidentified, her male companion has a name-Gavin Quick-and a troubled past that had landed him on a therapist's couch. It's there that Alex Delaware hopes to find vital clues.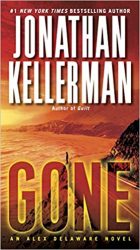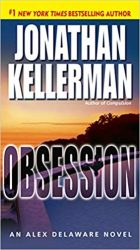 Rage – Troy Turner and Rand Duchay were barely teenagers when they murdered a younger child. While Troy died violently behind bars, Rand managed to survive his stretch. Now, at age twenty-one, he's emerged a haunted, rootless man. But when Rand's life comes to a brutal end, Milo Sturgis suspects that either karma or revenge caught up with Rand, but Delaware's suspicions run darker.
Gone – Missing students Dylan and Michaela are found in the remote mountains of Malibu, terrified after a harrowing ordeal at the hands of a sadistic abductor. But evidence soon exposes the incident as a hoax, and the kids are charged as criminals themselves. After examining Michaela, Alex Delaware is certain that there's more to this sordid psychodrama.
Obsession – Tanya Bigelow was a solemn little girl when Dr. Alex Delaware successfully treated her obsessive-compulsive symptoms. Now, Patty Bigelow, Tanya's aunt and adoptive mother, has made a deathbed confession of murder and urged the young woman to seek Delaware's help.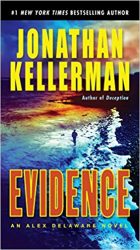 Compulsion – A series of murders, disappearances and other bizarre acts of cruelty are linked only by the killer's use of luxury vehicles and a lack of motive. What begins with a solitary bloodstain in a stolen sedan quickly spirals outward in odd and unexpected directions, leading Alex Delaware and Milo Sturgis from the center of L.A. society to its desperate edges.
Bones – The anonymous caller has an unnerving message about something "real dead . . . buried in your marsh." The eco-volunteer on the other end of the phone thinks it's a prank, but when a young woman's body turns up in L.A.'s Bird Marsh preserve no one's laughing. And when the bones of more victims surface, Milo Sturgis asks Alex Delaware for his help.
Evidence – In a half-built mansion in Los Angeles, a watchman stumbles onto the bodies of a young couple-murdered and left in a gruesome postmortem embrace. Milo Sturgis is shocked at the sight: a twisted crime that only Milo and psychologist Alex Delaware can hope to solve.
Deception – On a DVD found near her lifeless body of Elise Freeman, the emotionally and physically battered woman chronicles a long ordeal of abuse at the hands of three sadistic tormentors. But even more shocking is the revelation that the offenders, like their victim, are teachers at one of L.A.'s most prestigious prep schools. If ever Milo Sturgis could use Dr. Alex Delaware's psychological prowess, it's now.
Mystery – The closing of the grand old Fauborg Hotel in Beverly Hills is a sad occasion for Alex Delaware and Robin Castagna, who go there one last time for cocktails. But even more poignant is a striking young woman alone there and waiting in vain. Two days later, Milo Sturgis comes seeking Alex's insights about the murder of the same beautiful woman whose lonely hours sipping champagne at the Fauborg may have been her last.
Victims – Acid-tongued Vita Berlin hadn't a friend in the world, but whom did she cross so badly as to end up meticulously arranged in such a gruesome murder scene? One look prompts LAPD detective Milo Sturgis to summon his expert in homicidal maniacs, Alex Delaware.
Guilt – In an upscale L.A. neighborhood, a backyard renovation unearths an infant's body, buried sixty years ago. Soon thereafter, in a nearby park, another disturbingly bizarre discovery is made not far from the body of a young woman shot in the head. Alex Delaware is now helping Milo Sturgis to link these eerie incidents.
Killer – Constance Sykes, a sophisticated, successful physician, hardly seems like someone Alex Delaware needs to fear. Then, at the behest of the court, he becomes embroiled in a bizarre child custody dispute initiated by Connie against her sister and begins to realize that there is much about the siblings he has failed to comprehend.
Motive – Just as Alex Delaware and Milo Sturgis think they're zeroing in on the most likely suspect in the case of Ursula Corey, a successful divorcée who's been gunned down, when a bizarre new clue stirs up eerie echoes of the unsolved murder of Katherine Hennepin, a crime Milo couldn't solve.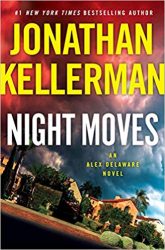 Breakdown – Dr. Alex Delaware meets emotionally fragile TV actress Zelda Chase when called upon to evaluate her five-year-old son. Years later, Alex is unexpectedly reunited with Zelda when she is involuntarily committed after a bizarre psychotic episode. Shortly after Zelda is discovered dead.
Heartbreak Hotel – At nearly one hundred years old, Thalia Mars asks unsettling questions to Alex Delaware-about guilt, patterns of criminal behavior, victim selection. Before she can tell him why she wants to know that, she is found dead in her room.
Night Moves – If ever Alex Delaware's insight is needed, it's at the scene of a murder as baffling as it is brutal. There's no spilled blood, no evidence of a struggle, and, thanks to the victim's missing face and hands, no immediate means of identification. And no telling why the disfigured corpse of a stranger has appeared in an upscale L.A. family's home.
The Wedding Guest – Summoned to a run-down former strip joint, Alex Delaware and Milo Sturgis find themselves crashing a wild Saints and Sinners–themed wedding reception. But they're not the only uninvited guests. A horrified bridesmaid has discovered the body of a young woman, dressed to impress in pricey haute couture and accessorized with a grisly red slash around her neck.
The Museum of Desire – LAPD Lieutenant Milo Sturgis has solved a lot of murder cases. On many of them-the ones he calls "different"-he taps the brain of brilliant psychologist Dr. Alex Delaware. But neither Alex nor Milo are prepared for what they find on an early morning call to a deserted mansion in Bel Air. This one's beyond different. This is predation, premeditation, and cruelty on a whole new level.
Serpentine –

Milo Sturgis's independence has been compromised as never before, as the department pressures him to cater to the demands of a mogul: a hard-to-fathom, megarich young woman who is obsessed with reopening the coldest of cases-the decades-old death of the mother she never knew.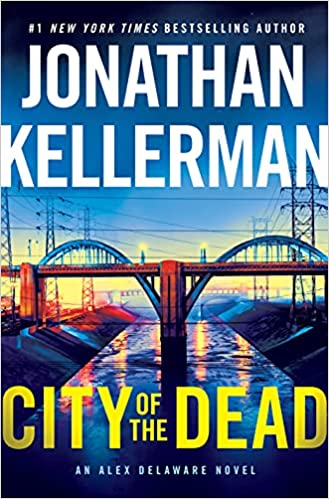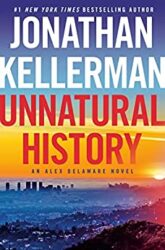 City of the Dead – Los Angeles is a city of sunlight, celebrity, and possibility. The L.A. often experienced by Homicide Lt. Detective Milo Sturgis and psychologist Alex Delaware, is a city of the dead. Early one morning, the two of them find themselves in a neighborhood of pretty houses, pretty cars, and pretty people. The scene they encounter is anything but. A naked young man lies dead in the street, the apparent victim of a collision with a moving van hurtling through suburbia in the darkness. But any thoughts of accidental death vanish when a blood trail leads to a nearby home.
Unnatural History

–

On a superficially lovely morning, a woman shows up for work with her usual enthusiasm. She's the newly hired personal assistant to a handsome, wealthy photographer and is ready to greet her boss with coffee and good cheer. Instead, she finds him slumped in bed, shot to death. The victim had recently received rave media attention for his latest project: images of homeless people in their personal "dream" situations, elaborately costumed and enacting unfulfilled fantasies. There are some, however, who view the whole thing as nothing more than crass exploitation, citing token payments and the victim's avoidance of any long-term relationships with his subjects. Then new murders arise, and Alex and Milo begin peeling back layer after layer of intrigue and complexity, culminating in one of the deadliest threats they've ever faced.
If you like our article about Alex Delaware Books in Order, you may also want to see our Michael Connelly reading order or our guide to Stuart Woods's Stone Barrington series.